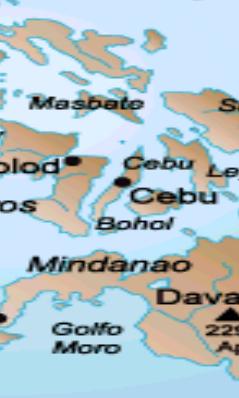 The famous mavigator Magellen was the first person who made that attemped to navigate around the world. Once he was in South America he headed toward the east and in doing so, he was able to discover the arcipelago of the Philippines in 1521.
He landed in Cebu, where he was welcomed by the King and the natives of the city. Immediately all the people were baptized and Magellano showed his good-will toward them by starting a war against their enemy, the King Lapulapu. The kingdom of Lapulapu was in Mactan an island near Cebu. While Magellen was trying to land in Mactan he was killed by King Lapulapu.
Only one ship was able to escape and the survivors decided to continue to navigate around the world. They made it and thank to an italian member of the ship, Antonio Pigafetta, who wrote his memoirs, we are able now to know something about that historical adventure.
After several years Spain decided to conquer the arcipelago, It was called Philippines after the name of the King of Spain, Filippo of Castilla.
Miguel Lopez de Legaspi was sent to conquer the arcipelago.
In Cebý he didn't find christians, but a small statue of the Child Jesus showed that Magellen had been really there and that Pigafetta had told the truth. It had been Magellen who gave the statue of the Child Jesus to Princess Juana as a gift.
As a result, the Child Jesus is the Patron of Cebu Island.